ACCOMMODATION
Is my accommodation included in my registration fee?
No, your accommodation is at your own extra cost and rates will vary depending on which hotel you choose.
GENERAL CONFERENCE
What is the correct dress code for the Conference?
Casual dress for the conference sessions and the Welcome Reception. Smart casual or traditional for the Gala Dinner. Please remember to bring a hat for protection against the afternoon sun and a light jacket in case of a cool evening.
Where is AORTIC 2015 being held and how do I get there?
AORTIC 2015 will be held at the Palais des Congrès de Marrakech in Morocco. Directions will be made available in due course.
Where should I park during the Conference?
The Palais de Congress does not offer any parking. There is limited parking available street-side nearby the centre.
HEALTH
Do I need to have any inoculations or vaccines before I travel?
The only inoculation requirement for visitors is a yellow fever vaccination certificate for those entering Morocco within six days of leaving a yellow fever zone. Babies of one year old or less are exempt. Travel clinics recommend Hepatitis A, Typhoid and Hepatitis B vaccinations. Please consult your local doctor / travel clinic for further advice.
What are the medical facilities in Marrakech like?
Emergency care is good and widely available in Marrakech with world-class medical specialists, international prescription drugs, cutting-edge technological facilities and a safe blood supply. Morocco has no national health scheme, so it is advisable to purchase travel insurance that will cover medical expenses during the period of your stay.
Who do I call in an emergency?
Police: 19
Fire/Ambulance: 15
Ambulance: 05 24 40 40 40
Is the tap water safe to drink?
The tap water is fine for cleaning one's teeth and the locals drink it, but if one is only in Morocco for just a few days, one will not have time to get used to it, so it is advisable the visitors drink bottled water.
What sort of precautionary measures do I need to take in regard to protection from the African sun?
The North African sun is strong, with a high ultraviolet rating. Sunscreen with a sun protection factor of 20 or higher is recommended at all times, as well as a hat.
PERSONAL SAFETY
What about safety and security?
Your safety and well-being are of utmost importance to Moroccans, but, as always, travellers should take a few basic precautions to ensure a safe and pleasant visit:
Accommodation
Never leave your luggage unattended.
Store valuables in your hotel's safety deposit box or room safe.
Keep your room locked at all times.
Hand in the room keys or cards whenever you leave your hotel.
Transport
Always keep luggage where you can see it, at any transport hub.
Sightseeing and entertainment
Use registered, qualified tour guides.
Don't leave handbags under tables, on the backs of chairs or on restroom hooks.
Travel in groups, especially if you are visiting a nightclub or bar you haven't been to before.
Don't use train services after dark, if at all possible.
In the street
Obtain a map, and plan your route before you set out on an excursion.
Consult your hotel or nearest Visitor Information Centre for a reliable taxi service.
When crossing the street, use pedestrian crossings where possible and be aware of oncoming motorists at all times. Look right, look left and look right again before crossing.
Don't carry large sums of money, and avoid counting in the open.
Explore in groups and stick to well-lit, busy streets, especially at night.
Please don't give money to street children or beggars. If you wish to assist them in a meaningful way, contact any Visitor Information Centre to obtain a list of organisations who would be most grateful for the assistance.
Money and travel documents
Travel with certified copies of your valuable documents, and keep originals in a safe place.
Separate your cash and credit cards and don't carry all your cash / traveller's cheques with you during the day. Rather store half of them in your hotel room safe.
Don't allow strangers to assist you with ATM transactions. If your card gets stuck, immediately call that ATM's helpline number.
Be alert, and never turn your back while your ATM card is in the machine.
Report lost passports and visas without delay to the Moroccan Police.
On the road
Familiarise yourself with local rules and customs of the road. Remember, Morocco is a right-hand drive country.
Plan your route and fuel consumption in advance. Fuel can only be purchased with cash. Credit cards are not accepted.
Have phone numbers of your destination in hand, in case you get lost.
Keep the car doors locked at all times, the car windows wound up and any valuables locked in the boot.
Never pick up strangers or ask them for directions. Rather go to the nearest business or petrol station if you get lost.
Pay special attention to speed limits, road signs and traffic markings.
It is compulsory to carry a translation of your driver's license, if it is not in English.
Who do I call in an emergency?
Police: 19
Fire/Ambulance: 15
Ambulance: 05 24 40 40 40
What procedures should I follow in case of an unfortunate incident?
Although incidents of crime against tourists happen rarely in Morocco, tourists should still be aware of the basic emergency procedures to follow should anything happen. It recommended that you:
Go to the nearest safe and public place.
Call the Police Emergency Number (19).
If you have been injured, the call centre will dispatch an ambulance to take you to the nearest hospital. Alternatively, you can call the National Ambulance Service (05 24 40 40 40)
PROGRAMME
Where do I find a timetable of the conference proceedings?
To find out more about the programme, click here.
REGISTRATION
What is included in my registration fee?
Registration fees include:
Opening Ceremony.
Welcome Reception.
Access to pre-conference workshops on Wednesday and Thursday.
Access to all conference sessions Friday – Sunday.
Tea breaks and lunches on all conference days.
Access to the AORTIC 2015 exhibition.
AORTIC 2015 documentation.
Registration fees do not include:
Additional fee pre-conference workshops on Thursday.
Gala Dinner.
Accommodation costs.
Travel costs.
Travel insurance.
Parking.
SOCIAL EVENTS AND ACCOMPANYING PERSONS
Which AORTIC 2015 social events can I attend with my accompanying persons?
AORTIC 2015 promises an enjoyable social programme for delegates and their accompanying persons. In addition to a city tour, and the Opening Ceremony and Welcome Reception which are included in the accompanying person package, there are day tours and half-day tours can be organised by the AORTIC 2015 Conference Secretariat.
For more information, click here.
TRAVEL
What is the time zone in Marrakech?
In November Marrakech operates on Western European Winter Time (during summer Marrakech is on Daylight Saving Time and follows Western European Summer Time instead), making it six hours ahead of Eastern Standard Winter Time and six hours behind Australian Central Time.
What is the currency used in Morocco?
The Moroccan currency is the Moroccan Dirham (MAD or Dhs).
Click here for a currency converter.
Moroccan Dirham (MAD) can only be obtained in Morocco at most hotels and at official bureaux de change. These are identified by a golden sign and these booths do not charge commission. Keep your receipt so you can change the MAD back to your home country's currency before you depart – you will not be able to change MAD without this official receipt.
Typical banking hours:

Monday – Friday: 08:30 – 11:30 and 14:30 – 17:00

Saturdays: 08h30 – 11h00

ATMs are widely available.
Do I need to have any inoculations or vaccines before I travel?
The only inoculation requirement for visitors is a yellow fever vaccination certificate for those entering Morocco within six days of leaving a yellow fever zone. Babies of one year old or less are exempt. Travel clinics recommend Hepatitis A, Typhoid and Hepatitis B vaccinations. Please consult your local doctor / travel clinic for further advice.
What is the climate like in Marrakech in November?
Marrakech has a sub-tropical climate that is moderated by cool breezes from the Atlantic Ocean. November temperatures in Marrakech are fairly mild, and it is also the wettest month of the year for Morocco. The average daily temperature during the month of November hovers around 17 degrees Celsius. This average includes a potential low of 11 degrees Celsius, which will occur during the night. There is also a high of up to 23 degrees Celsius. Regardless of the temperature, travellers can expect to enjoy 11 hours of sunshine on any day, giving you ample time to explore the area. However, there is an average of 30 millimetres of rain that falls on the area, primarily over the course of five days in the month.
What are the distance and temperature conversions?
Distances throughout Morocco are given in kilometres

1 mile = 1.62 kilometres

Temperature is given in degrees Celsius
What electricity outlets are used in most hotels and do I need to buy a special adapter?
The electricity supply is 220–240 volts, 50 Hz, and outlets will fit the two-pin plug known as the Europlug.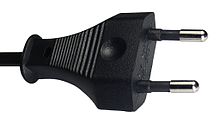 The wall plugs are not compatible with the USA or the East; s and newer buildings have a grounded version of the two-pin socket in which an earth pin sticks out from the socket – see picture.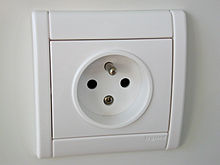 Unless your adapter has a hole to accept the earth pin you WILL NOT be able to physically insert the adapter into the socket. Special adapters are available in most airport duty free shops.
What is the correct dress etiquette across Morocco?
The dress code across Morocco is mainly casual and smart casual, except in some restaurants and clubs that require more formal attire. Shorts and short sleeve tops are fine as long as they are not too short and revealing. It is not sensible for women to wear clothes that reveal too much cleavage or the waist line.

Definitely no topless sunbathing! More discretion is required during Ramadan, the Holy festival.
What are the disabled facilities like for visitors?
Many hotels offer facilities for the disabled. Wheelchairs and other aides are available for hire in most cities. The larger rental car agencies can provide vehicles with hand controls.
What is the official language of Morocco?
Morocco has two official languages: Modern Standard Arabic and Berber. Moroccan Arabic (know as Darija) is the spoken native vernacular. French is also widely spoken, and it is also common to hear Spanish, German and English in certain areas. Still, an English/French – Arabic dictionary will make your experience more enjoyable and rewarding.
What sort of paperwork do I need to enter Morocco?
Every visitor to Morocco must have a valid passport (for at least six months from the time one enters Morocco) and a visa if required. Please ensure that you have at least two (2) blank facing pages in your passport. Travel regulations are known to change without notice to the public. We recommend before you travel, to check the current regulations with the Moroccan Embassy in your country.
On arrival, you are required to complete an arrival form, normally issued on the airplane – be sure to complete this before arriving at the desk of the passport official. The same form is to be completed on departure and handed in as you pass through passport control – they are available at the airport before passing through the embarkation gates, but pens are not. It is recommended that you have a pen on hand as this form must be completed before arriving at the desk of the passport official.
How do I get from the airport to my hotel?
See the Airport Transfers page.
What are the shopping facilities like in Marrakech and Morocco?
Local manufacturers set a high premium on workmanship, and with a favourable exchange rate, visitors can afford to indulge. Shopping hours are generally 09:00 – 19:00 Monday to Thursday and Sunday, 09:00 – 12:00 and 16:00 – 19:0 on Friday.
How do I make phone calls in and out of Morocco?
Morocco telephone dialling codes:

International: +212

Marrakech area code: (0)524
What are the gratuity measures when it comes to tipping?
Tipping is part of everyday life in Morocco and is expected in restaurants and for general services. Wages are usually very low in Morocco and tipping is a way of supplementing wages: it is not compulsory, but very welcomed for good service. As a guide line only, 2 to 3 Dirhams for a coffee, 5 to 10 for a lunch, and 5 to 10% for an evening meal. For a taxi round up to the nearest 5 Dirhams.
Can I claim back VAT (Value Added Tax)?
Currently set at 20%, VAT is included in the marked/quoted price of most goods and services. Foreign visitors are entitled to a refund of 250 Moroccan dirham on each purchase of 2000 MAD spent a day in the same shop. To claim, you have to stamp your tax refund form at the Moroccan customs before getting your refund which can be made by cheque, credit card or by bank transfer at Morocco's ports and airports.